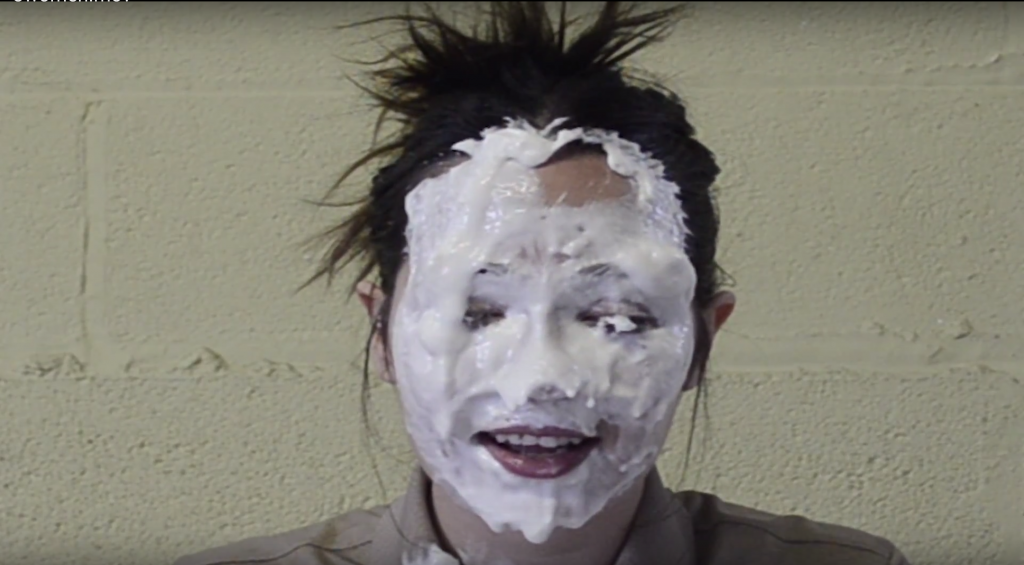 3 Women
Isabelle McGuire
Airing Nov 1-7 and Nov 29 – Dec 5, 2016
As part of the
RE
 program
I gave them my picture… *swoon* They're an artist…. *swoon*
I paid them to play with me, Hell Resident, to play with my pictures… to write about my body. I found them online, Hell Resident. We didn't talk that much. I paid him to edit pics of me and write stories about me. I am reciting two of these stories in "3 Women".
"SKKKKKKRAAATTCHHH" Split right down the middle!
"PLUGGEE PUMMMMPLLEEE" "SMMEEESSHHH" smooshed right into a ball!
"Roll that ball into the hole!"
*Roll it into a hole*
Flex, Stretch, Pull
<->
Mold this Bod!! It doesn't fit me anyway!