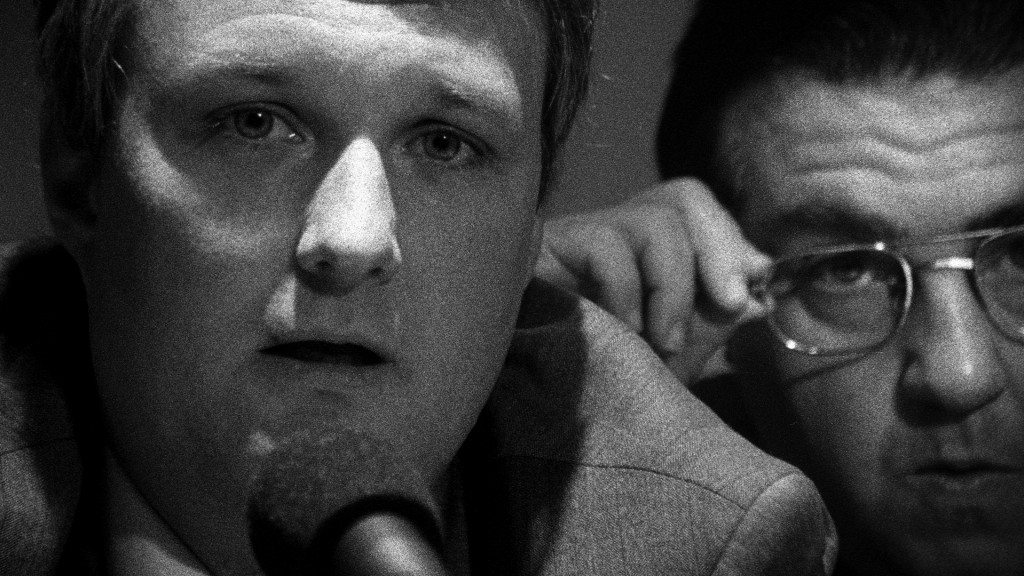 Public Hearing, 2012. Courtesy of the Artist.
"Michael Guarneri: Is it all about the desire of making something public, then? Public Hearing in Progress is not the content of the tapes, it is the broadcast of the tapes on ACRE TV.
James N. Kienitz Wilkins: Sure, this is where it gets really interesting to me. First, these tapes are originals: they have never been digitized and it is cost prohibitive to do so. Second, ACRE TV will be streaming the tapes "live," that is, playing them for the first time in their entirety. I've never watched all the footage, even though I am in it. I will be tuning in to make sure I didn't do anything embarrassing. So to me, the event is the playing of the tapes: the finger pushing the button, the broadcast. Moreover, the tapes are very particular because they obfuscate the knowledge of pre-recording through their imagery—they're security camera footage, which we associate with live or very recent events. Unedited footage, unseen until now, and degrading as well, since VHS as an analog medium degrades over time. The next time Public Hearing in Progress happens—if ever—it will be different. This might be true of any "original," but I feel there is an added bonus here, because Public Hearing in Progress chronicles a remake. It is a replay of a remake, getting remade. An original that is a copy of a copy through the simultaneity of broadcast. Not to get too deep, man, but it's at once unique and insignificant, sort of what we were getting at when talking about human beings. So God created mankind in his own image. Amen."
Read the full BOMB Magazine interview between Michael Guarneri and James N. Kienitz Wilkins here.
Public Hearing in Progress is airing as a part of Direct Object/Direct Action every Saturday and Sunday 12-8 pm CST from Feb 1 – Mar 21, 2015.
The full film is also streaming (Feb 1 – Mar 21) at: public.automaticmoving.com