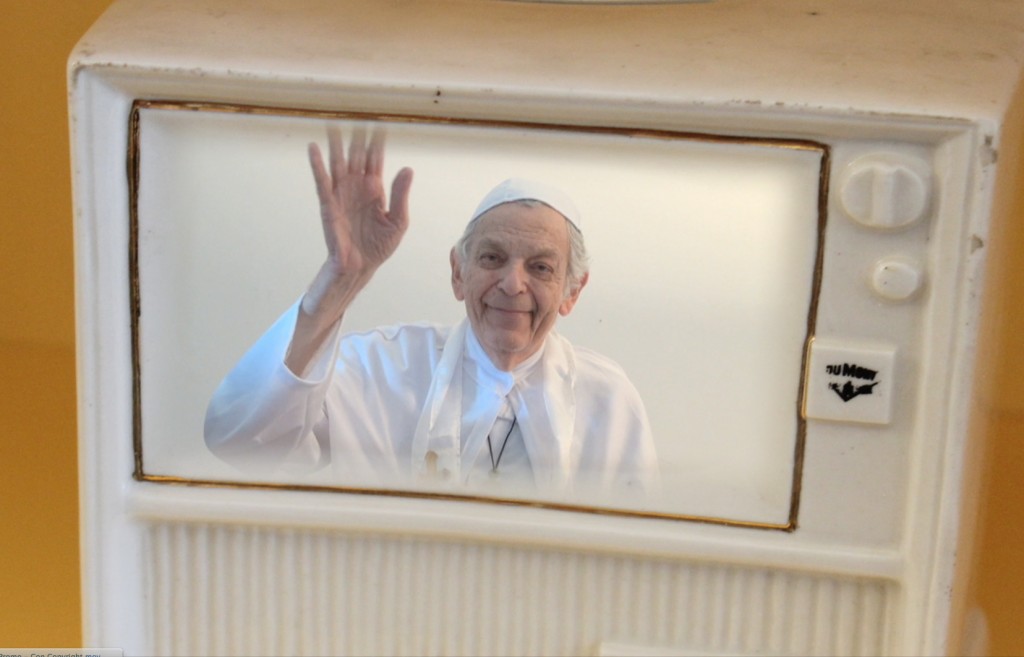 Jaime Davidovich, The Pope Show. Image courtesy of Henrique Faria Fine Arts.
Tele-novela Watching Party
October 25, 2-4 pm
UIC Space at Mana Contemporary (5th floor)
2233 S Throop St
Please join us for a watching party of selections from our current streaming program Tele-novela, including works by Jaime Davidovich, Jon Cates, LJ Frezza, Nicole Ginelli, Kevin B Lee, Kirsten Leenaars, Jillian Mayer, Rosa Menkman, Brenna Murphy, Martin Murphy, Karthik Pandian, Michael Robinson, Megan Rooney, Kyle Schlie, Rodrigo Valenzuela, Bryan Zanisnik and more!
Artists and curator will be in attendance! Join us for a discussion and refreshments following the screening.
Curated by Robyn Farrell