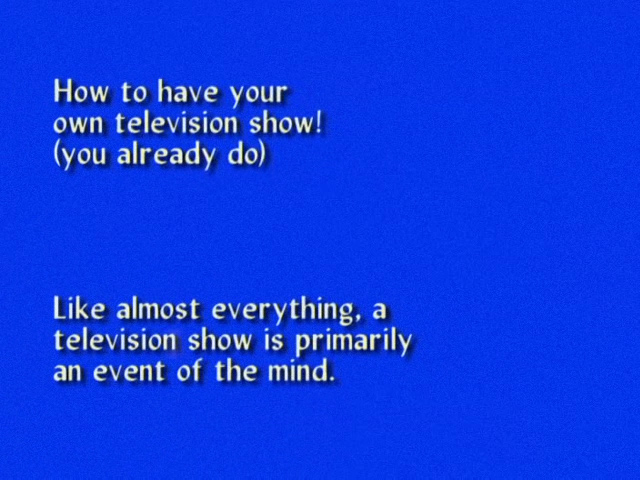 How to have your
own television show!
(you already do) (excerpt)
Jesse Malmed
2016
Made for Rules, Tools, and Fools, an exhibition drawing on the legacy of the Whole Earth Catalog at Spudnik Press Cooperative, including works from the the entire Malmed family—Alexandra, Gayatri, Govind and Jesse.
Rules, Tools, and Fools will kick-off with an Artist Talk featuring a panel of exhibiting artists at 6:15 p.m. on Aug 12, followed by the Opening Reception.
The exhibition runs through Sept 24th, 2016. 
Watch the full video here: jessemalmed.net
Airing Aug 12-Oct 31, 2016