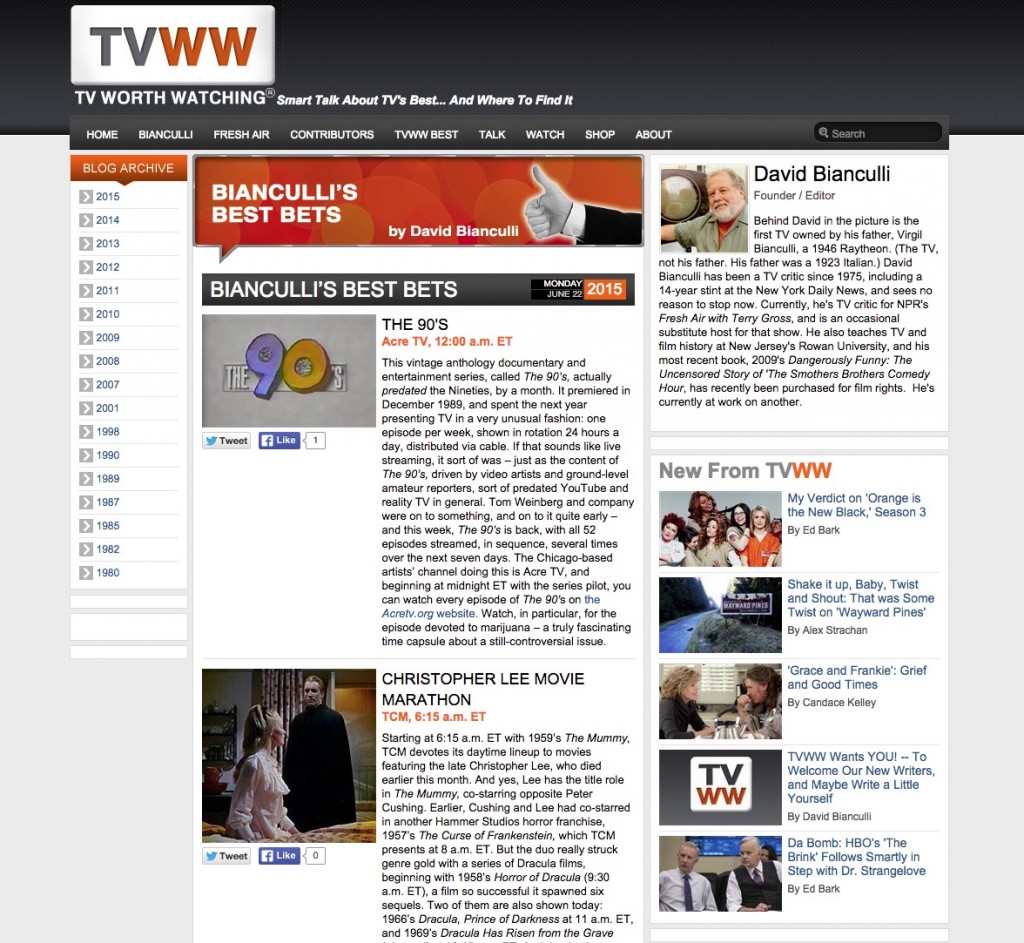 David Bianculli recommended THE 90's marathon, on ACRE TV, June 22 – 28, 2015, presented by Media Burn Archive.
"If that sounds like live streaming, it sort of was – just as the content of THE 90's, driven by video artists and ground-level amateur reporters, sort of predated YouTube and reality TV in general. Tom Weinberg and company were on to something, and on to it quite early – and this week, THE 90's is back, with all 52 episodes streamed, in sequence, several times over the next seven days. The Chicago-based artists' channel doing this is ACRE TV, and beginning at midnight ET with the series pilot, you can watch every episode of THE 90's on the ACRETV.org website. Watch, in particular, for the episode devoted to marijuana – a truly fascinating time capsule about a still-controversial issue."
Read the full review here.